Beverly Hills BBQ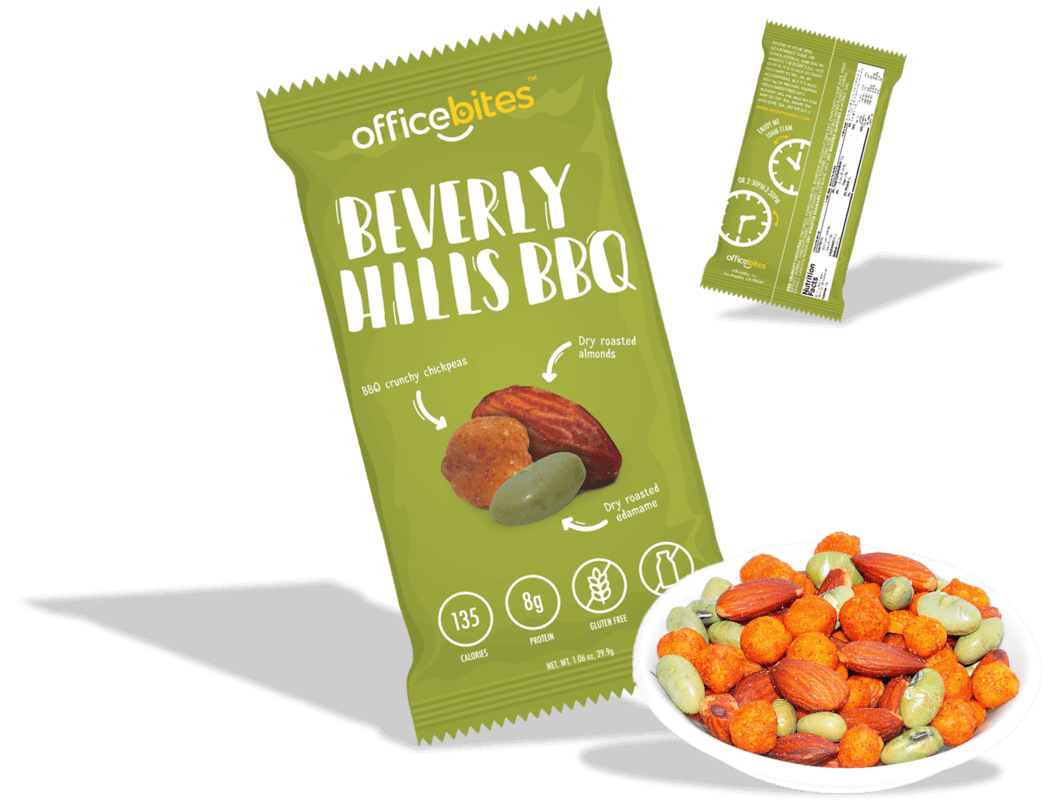 High-protein BBQ crunchy chickpeas
High-protein dry roasted edamame
High-protein dry roasted almonds
Whether you're up-town or down-home, in Southern California or North Carolina, nothing says a good time like an old-fashioned BBQ. This protein-rich combo delivers all the delicious flavor you'd expect with its crunchy BBQ chickpeas, dry roasted edamames, and roasted almonds.


High-protein BBQ crunchy chickpeas:
Chickpeas, sunflower oil, barbeque seasoning (sea salt, evaporated cane juice, yeast extract, paprika, onion powder, tomato powder, garlic powder, citric acid, natural smoke flavor, paprika extract, cayenne pepper).
High-protein dry roasted edamame:
Soy beans, salt..
High-protein dry roasted almonds:
Almonds, salt.