Mo' Honey, No Problems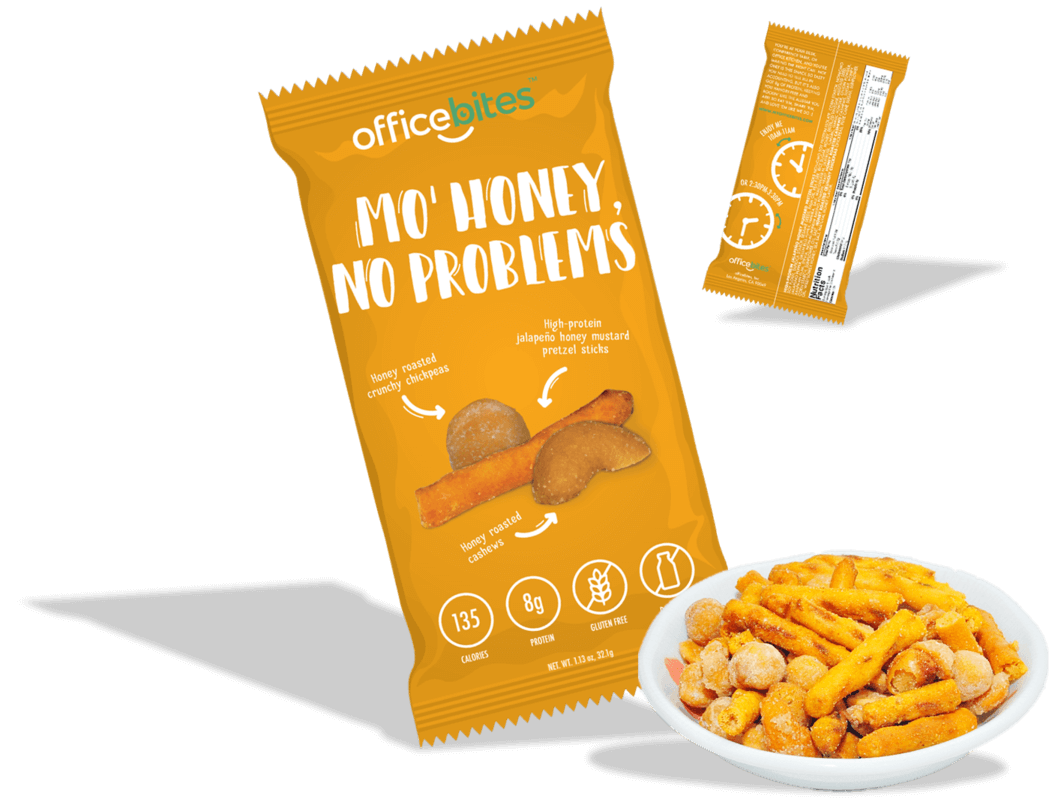 High-protein jalapeno honey mustard pretzel sticks
High-protein honey roasted cashews
High-protein honey roasted chickpeas
This mix is a healthy re-interpretation of the classic honey mustard bar mix. We've taken jalpeno honey mustard pretzel sticks and thrown in high-protein honey roasted chickpeas and honey roasted cashews to give you a balanced treat with 8 grams of protein.


High-protein jalapeno honey mustard pretzel sticks:
Non-gmo soy protein isolate, corn starch, non-gmo soy flour, tapioca starch, sesame seeds, palm oil, pea fiber, rice sugar, honey, distilled vinegar, mustard seed, jalapeno pepper, green bell pepper, paprika, salt, maltodextrin, dextrose, tumeric, garlic powder, onion powder, xanthan gum, stevia, non-aluminum baking powder, yeast.
High-protein honey roasted cashews:
Cashews, sugar, honey, corn starch, sunflower oil, salt..
High-protein honey roasted chickpeas:
Chickpeas, pure cane sugar, sunflower oil, wildflower honey, sea salt, natural honey flavor.