Sweet Cinna Yum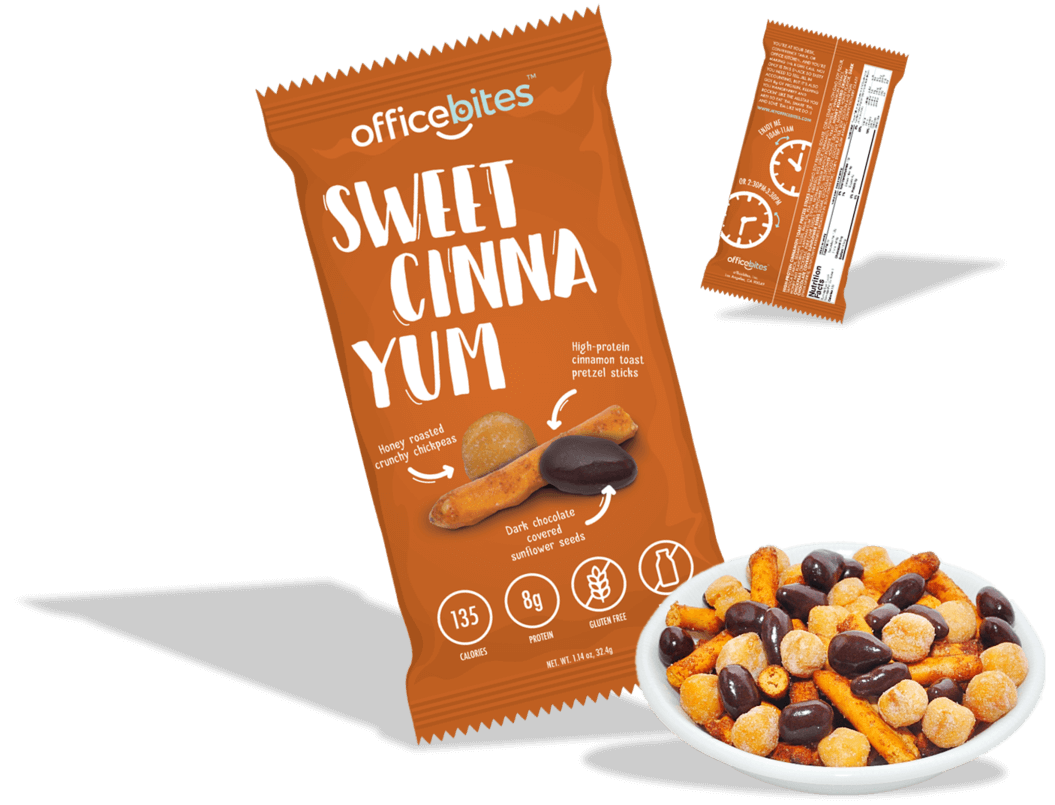 High-protein cinnamon toast pretzel sticks
High-protein honey roasted crunchy chickpeas

Dark chocolate covered sunflower seeds
This sweet, honey-cinnamon snack is any dessert-lover's dream, without the guilt. We know you'll love this perfect combination of high-protein cinnamon pretzel sticks, crunchy honey roasted chickpeas, and dark chocolate-covered sunflower seeds. Whatever your sweet-tooth craves, this snack delivers!


High-protein cinnamon toast pretzel sticks:
Non-gmo soy protein isolate, corn starch, non-gmo soy flour, tapioca starch, sesame seeds, palm oil, pea fiber, fibersol, rice syrup, cinnamon powder, cinnamon extract, honey nut flavoring, xanthan gum, stevia, non-aluminum baking powder, yeast..
High-protein honey roasted crunchy chickpeas:
Chickpeas, pure cane sugar, sunflower oil, wildflower honey, sea salt, natural honey flavor..
Dark chocolate covered sunflower seeds:
Sugar, chocolate liquor, cocoa butter, soy lecithin and pgpr (emulsifiers), sunflower kernels (roasted in sunflower oil), corn syrup, gum arabic, confectionery glaze.